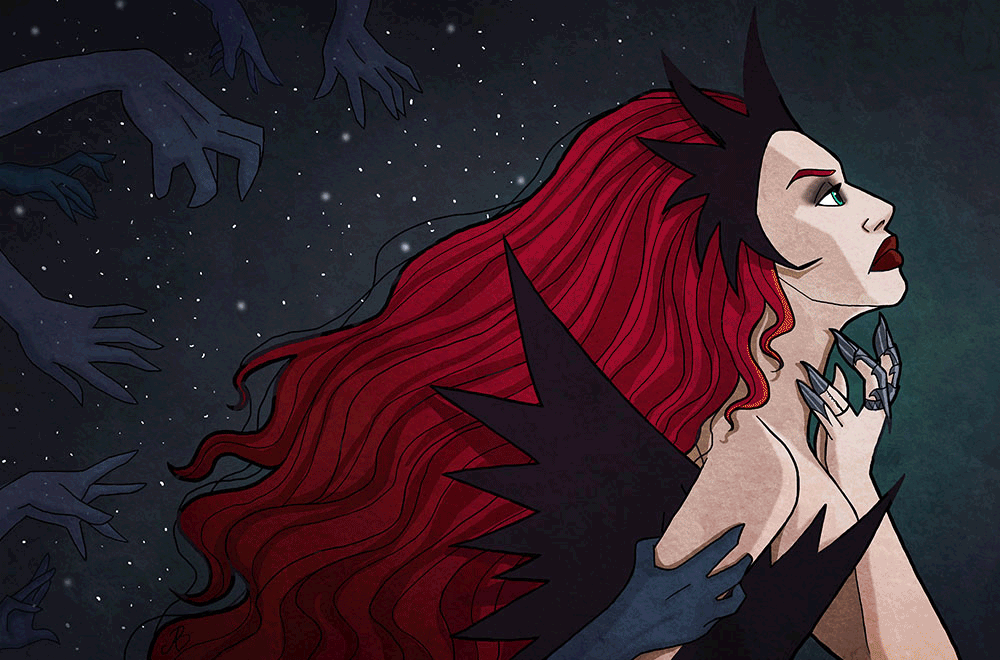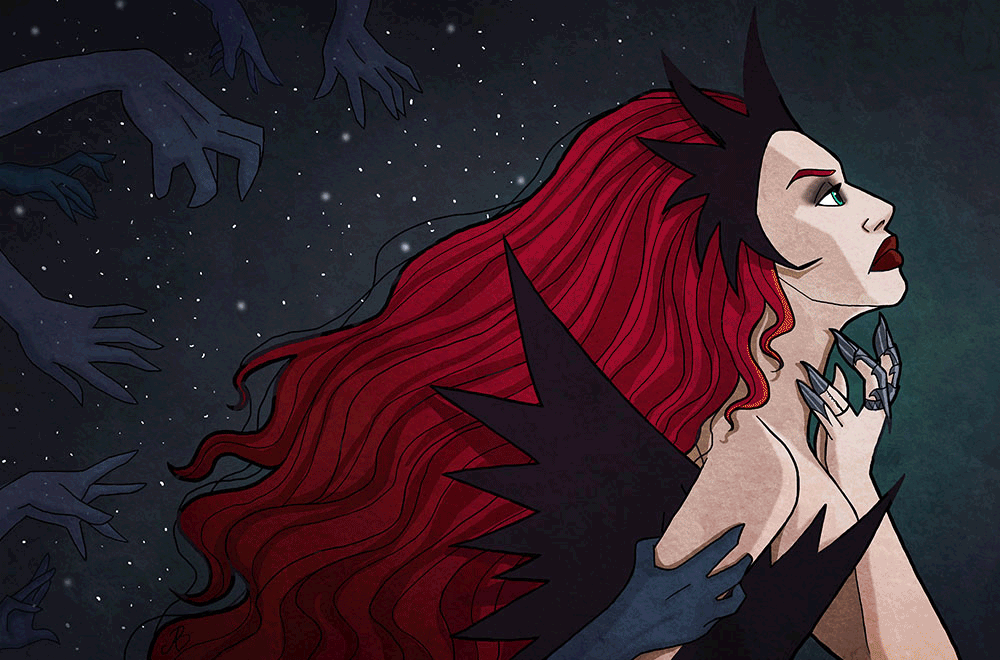 "This piece was born in the midst of a really difficult time for me: I had just been through the happiest time of my life, which was immediately followed by one of the craziest, frustrating, and anxiety-ridden times I have experienced. I guess it was fitting that autumn, the physical representation of change and beauty in the midst of it, would be the setting for this roller coaster of events.
I've always been good friends with the beast of anxiety and dark places. This illustration is a glimpse into that relationship and dynamic while I was (and still am) sorting through the sudden and enormous amount of change ahead. I was gently reminded that during these jarring experiences, while we are crawling around in the darkness our ears are the most open to God's voice, and our eyes can more easily see the faint glimmer of hope.
While I will leave a lot of this image to interpretation, I do want to include the song lyrics that were repeating in my mind as I created this work (as they pretty much sum up my feelings better than I ever could)"
Am I alive or just a ghost?
Haunted by my sorrows
Hope is slipping through my hands
Gravity is taking hold
I said I'm not afraid
That I am brave enough
I will not give up
Until I see the sun (x)
—Alyssa Bradley

"Sometimes hope is a battlefield — more determination than uplifting feeling"
-Jess Norris
"One of the things mental illness has taught me is the importance of being gentle. The more pain my mind endures, the more I believe in the power of small kindnesses."
— Mikaela Monday